Evidence shows that performance-enhancing supplements are being used by youth athletes, some as young as 13-14, in order to improve their performance.
Read the Article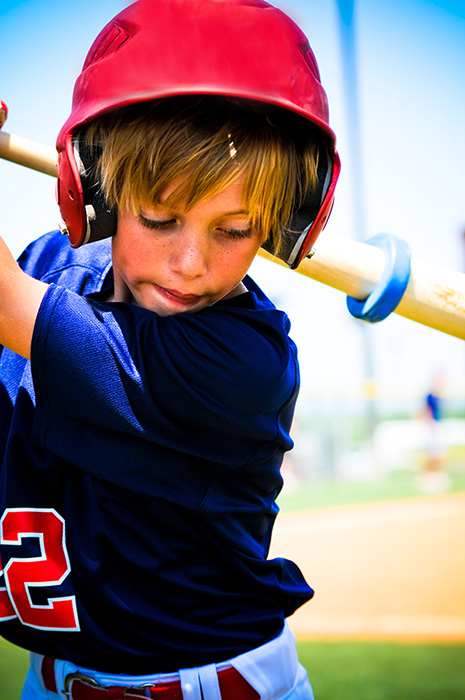 Dear Visitor,
Welcome to the Educated Sports Parent! Here you will find information on a wide range of issues having to do with youth sports, including Readiness for Participation, Benefits of Participation, Developmentally Appropriate Program Modifications, Overuse Injuries, Supplements, and much more. This site is for parents, coaches, league administrators, or anyone who is interested in helping children to have the best youth sports experience possible.
You do not have to look far to find examples of what is wrong with youth sports. In fact, the Citizenship Through Sports Alliance gives youth sports a less than acceptable grade in its 2005 Youth Sports Report Card. The Educated Sports Parent is aimed at giving those involved with youth sports the knowledge and tools to make the youth sports experience an enjoyable one for all involved.
The most important goal of any youth sports organization should be that every single participant has a fun and enjoyable time. Making youth sports fun for kids helps turn them on to a lifetime of physical activity. The current obesity epidemic among both children and adults underscores the need for keeping kids turned on to physical activity. We cannot afford to allow youth sports to be a negative experience that leaves children with little desire to continue being active as adults. Unfortunately, for many children it is.
I challenge you to browse through this site with an open mind. Many of the concepts and ideas may be new to you. They may be the opposite of everything society seems to tell us is important about sports. It is essential that we do everything in our power to ensure that youth sports leagues are meeting the needs of our children. I challenge you to hold them accountable.
The Educated Sports Parent
Soccer Concussions and Head Gear Bumps and bruises are a part of growing up and a part of playing sports. The risk of injury should not deter participation in sports because the BENEFITS that sports participation brings generally outweigh the risks. However, some injuries are more serious than others, such as concussions and brain trauma, and should be safeguarded against if possible. Advances in soccer headgear, headbands and more information about head injuries in soccer are fueling the debate on soccer equipment and safety. Soccer Concussions and Brain Injury Metzl (1) reported in the journal Pediatrics that children heal slower from brain injury than do adults. In addition, according to Metzl adolescents appear to be susceptible to second-impact syndrome, "a rapid and often fatal condition associated with a second head injury while the person is still symptomatic from a first." It is extremely important if a concussion is suspected that a player not return to play in that game and that he be subsequently medically evaluated and withheld from participation until medically cleared (2). It has been reported that once a person has had one concussion, he is four times more likely to suffer another one. In addition, subsequent concussions are easier to get and take longer to heal (3). Unfortunately, concussions are a regular part of playing soccer. In a three-year study of 10 high school varsity sports, soccer ranked third for boys and first for girls as the sport that produced the most number of injuries that were classified as mild-traumatic brain injury (MTBI). While MTBI accounted for only 4% of the total number of injuries in...